Festival token systems and why your event needs them
In this guide:
What you need to implement your event token system
Tokens – you're obviously going to need them!
Preparation – Running a token system at your event takes forethought – does it need a token money currency or will food/drink tokens suffice? Work out what will save your staff and your patrons time to maximise profit
Staff – You will want to ensure your cash/token exchange tent is well staffed, even to the point of being overstaffed. This little bit extra money will ensure queues for the tokens are kept to a minimum.
Festival tokens
Plain tokens
Plain tokens are perfect if you'd like to customise their usage – they go great for:
Admissions
Food/drink exchange
Voting
They come in a range of sizes, so no matter your usage – there's a plain token for you!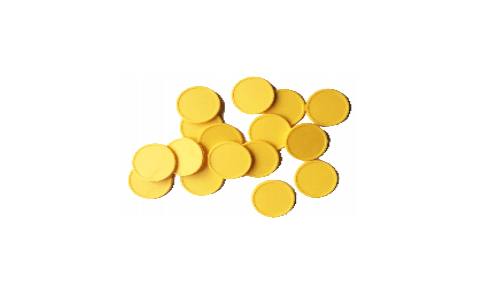 Drinks and Food tokens
Great as a cashless currency and a time saver for owners and patrons alike. A simple token collector is all that is needed by the food establishment.
These are perfect to keep the queues short, and the serving of food and drinks much easier.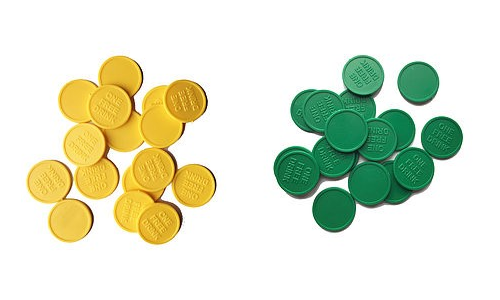 Beer tokens
Beer tokens are a great way to track stock and control alcohol consumption at your festival. It's much easier to figure out stock consumption via tokens rather than cash.
For example:
A standard keg is 11 gallons.
One token = 1 pint.
Approximately 88 pints per barrel.
88 tokens = an empty barrel
This means you can visually see how quickly your beer is being consumed by customers. This beats the standard reliance on either keg weight or cash expenditure (especially if multiple drinks are available at the bar).
Free drink tokens are a great way to keep track of free drinks. Our plastic tokens are much harder to counterfeit than printed paper tokens etc. Again, free drinks tokens give you the ability to track how much stock you've given away, which will help estimate your profit margin for the even/festival.
Currency tokens
Currency tokens are safer than handling cash at your events because patrons can only spend them at your event.
Currency tokens create an economy exclusive to your event which puts more profit into your event – plus looks more fun than real money!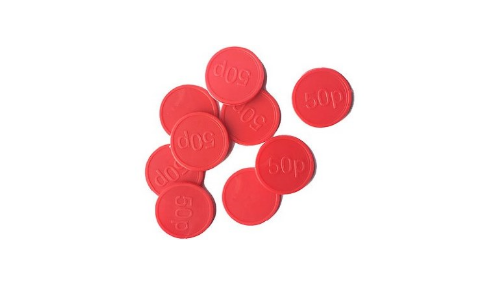 How many tokens will my event need?
The amount of tokens required for your event depends on the size of your event. You will need to estimate the potential amount of patrons at your events. If you have any sort of pre-sale system, you can use that as a way to determine your potential guests.
As a general guide:
Local gin/beer festivals or smaller, single day events will need 1,000 - 5,000 printed tokens
Large festivals, such as Download, will more likely need 50k+ bespoke tokens
The more tokens you have, the better equipped your cash exchange point needs to be. If a thousand people are trying to get their cash exchanged, you will need enough staff to keep the queues shorter.
TokensFor can provide standard and bespoke tokens at fantastic prices. We can offer discounts on bulk orders, so contact us today!
Why use a token system for your event?
There are multiple reasons festivals and events like to use token systems:
Reduce queues
People fumbling through their purses, asking for change, begging to wait whilst they go get some money out from a cash machine – these are all problems faced by food, wine and beer festivals. They cause long queues, frustrated patrons and overworked staff.
Token payments provide a fast and convenient method of paying. Tokens, whether they're currency, plain or food/drink based are easier to keep hold of and easier to spot by their size and colour. Festival tokens are very easy to divide at the cash register and accept behind the bar. This reduce queues dramatically which leads onto…
Increase profits
Happy customers love to spend money! Reducing the queues at your event means that patrons can spend more time enjoying it. It also increases the chance that they will return for food/drink because they don't have to wait for extended periods of time. The speed in which the bar/food vendor can operate also gets quicker, meaning more customers can be served – increasing profits!
Patrons usually spend a higher amount of money, swapping cash for tokens in order to save them from having to swap more cash later on, this means more profit upfront!
Safety and control
Cash-based systems can cause an unnecessary risk for both staff and patrons. Cash handling increases the risk of theft and missing profit. A temporary bar infrastructure found in outdoor festivals combined with a seasonal, casual staff means that cash control is at a low. This can cause stress amongst managers and staff – especially if change runs low in the tills. Staff will need to manoeuvre across the festival in order to receive more change.
A token system requires a centralised cash handling point, where patrons can swap their cash for tokens. This ensures that management has complete control over their cash whilst patrons and staff don't need to wander around with cash in their pockets.
Related content
How can TokensFor collectors be used in schools?
Physical tokens vs alternative school reward systems